In 2002, Olde Homestead Golf Club added a 9-Hole Par 3 Course to its growing facility. Located in the northern-most corner of the 18-Hole Course, this compact links style course provides a tremendous venue to practice your short game. The Par 3 Course also provides an ideal location to learn the game of golf. The course has been certified as a Beginner Friendly Course by the National Golf Owners Association. Make sure you have a full set of irons when you tackle this course though. Holes range from 86 to 208 yards. The Par 3 Course is a walking course but pull carts are available to rent or you can bring your own.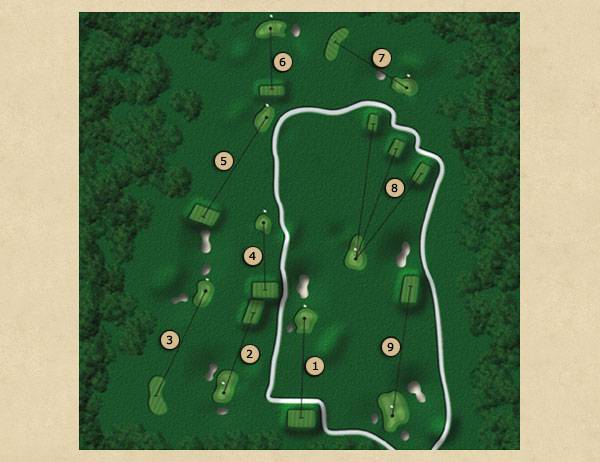 USGA RULES GOVERN ALL PLAY EXCEPT WHERE MODIFIED BY THE FOLLOWING:
All paved surfaces, buildings, newly planted staked trees, and fences not surrounding the course are immovable obstructions.

Relief is one club length from nearest point of relief, no nearer the hole, without penalty.

All un-mowed areas may be played as lateral penalty areas.
FOR THE ENJOYMENT OF ALL, PLEASE OBSERVE THE FOLLOWING:
Flag color designates approximate hole location: red – front; white – middle; blue – back.

Replace divots, repair ball marks on greens, and rake bunkers after play.

You are responsible for keeping pace with the group in front of you. Please play without delay.

All yardages are measured to the center of the green.

Soft spikes only.
Stay up to date on our latest news & events