Olde Homestead Golf Club is an award winning 4-1/2-star daily fee course nestled in the foothills of the Blue Mountains where history and tradition are part of everyday life. Olde Homestead is one of the first courses in the Lehigh Valley to offer state-of-the-art GPS capabilities on their Championship 18-Hole Course. You can work on your short game at the 9-Hole Par 3 Course. Olde Homestead's award-winning Practice Facility includes a driving range with four target greens and three hazards, and a USGA spec putting green. Olde Homestead has over 20 years experience hosting some of the most successful outings and tournaments in the tri-state area. You won't find a better course in Eastern Pennsylvania. The staff also specializes in working with customers to establish fundraising events. With a golf shop on location and a full-service cafe with outdoor deck, Olde Homestead is ready to oblige any of its customers' needs.
Step back in time at Olde Homestead Golf Club, the best Eastern Pennsylvania Golf Course.
Olde Homestead's 18-Hole Golf Course features a restored 1910 farmhouse which is now the Clubhouse, a 1700's summer kitchen with bake oven, a one-room schoolhouse, and a drive-through corn crib. Olde Homestead's friendly atmosphere accompanied by these historical features allows visitors to feel as though they've come home. 
Our History
The Schneider Homestead Summer Kitchen
The summer kitchen, located near the 9th tee of the 18-Hole Course, is the last remaining structure of the 1700's Schneider settlement. The original log house burned down in 1920, followed by the log barn in 1965. In 1910 Nathan H. Snyder, a descendant of the original Schneider settlers, built a new home which is now Olde Homestead's Clubhouse.
Our History
Schneider's One-Room Schoolhouse
Pennsylvania's Department of Education acquired land from David Schneider in February 1851 for a new school building. A wood-frame building was constructed and became known as Schneider's One-Room School, where 1st through 8th grades were taught. The school was then rebuilt between 1880 and 1890 in accordance with state architectural specifications for one-room schoolhouses. Designed to accommodate a maximum of fifty students, the cost of the new brick building was $300. The school was in continuous use from 1852 through 1946 without any electricity or running water. Originally there were two outhouses; one for boys and one for girls. All of the students and the teacher walked to school, and school was never canceled due to snow or ice. Since most of the students were from farm families, the school was closed for two weeks in the fall so the students could help with the harvest. The building, which is located at hole 13 of Olde Homestead's 18-Hole Course, was restored to its original state in 1999.
Employment
Hourly Positions
Are you looking for a way to make money while working in a sports-related industry? Do you like golf? How about having the opportunity to work outdoors in warm weather? If you answered yes to any of these questions, then a job at Olde Homestead Golf Club might just be the right choice for you.
Olde Homestead offers part-time and full-time seasonal positions with flexible scheduling. Experience isn't necessary. Applicants must have a record of success in school, previous jobs or volunteer activities, and be eager to learn. Our valued employees work with state-of-the-art-technology and equipment.  They're supervised by knowledgeable and skilled managers. Spend a golf season with us. Work hard, play some golf. Many of our employees return year after year.
Olde Homestead is always accepting applications for the following positions:
Receptionists
Cart Attendants
Starters
Golf Shop Staff
Chefs
Beverage Cart
Wait Staff / Bartenders
Banquet Servers / Bartenders
Golf Course Maintenance
Pennsylvania German Flag|DIE PENNSYLFAANISCH DEITSCH FAAHNE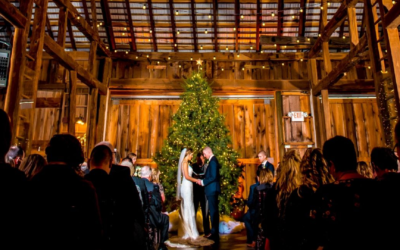 Having a winter wedding might not be the first thing that comes to your mind when you're planning out your big day, but this time of the year is just as stunning as any other season. You can use the colder weather to your advantage to create stunning photos and you'll...